For those of you who don't know, Shall We Date?  is a dating sim game by NTT Solmare where you play through reading different worlds as the main protagonist. Whilst making decisions which influence your ending. For this post I will be reviewing the storyline of Neil Mirror from the world of Lost Alice.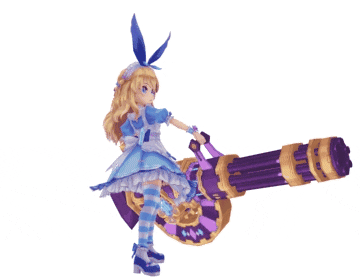 Breakdown:
Franchise/App: Shall we date?
Story: Lost Alice
Route: Neil Mirror
This game is based on Alice in Wonderland and features a range of characters that you can read and enjoy! A little background on Neil, he is the Guardian of Alice. He struggles with his feelings for Alice vs his job. Since, every resident in the story has a key role or position to play.
Now, on to my review.
SPOILERS AHEAD:
I'm keeping this post short and snappy.
Neil is a quiet soul. He is a fighter and a 'reflection' of the real 'Neil'. He gives me strong vibes of Chronus. Where it feels like he is in fact Chronus. The Lost Alice team seem to have neglected his route a bit. It's pretty slow and boring. Alice or as she likes to be called, Airis, is putting in most of the effort.
He is very frigid and cold. Unlike Chronus, a fan favorite, was adorable and sweet. His nature is understandable if attributed to the fact that he is meant to be a mere reflection living inside a mirror. However so, it is still not that exciting a route. It is also worth noting that Neil hasn't featured in any of the previous routes. His character route came unannounced, which was unlike the overall flow of the game.
A notable moment of heartbreak was when we actually lost Neil. For good. Like no one in the entirety of Wonderland remembered him. That did not fail to give me the feels. It is also worth mentioning that Neil's story holds a great deal of spoilers about The Spinner Of Tales. Who is revealed to be the next route available to us.
Recommended to: If you're into taking charge and teaching him everything, Neil is the man for you.
Previous Routes: Chronus Carlyle 
Bonus for reading:
Final Rating:
 ★★★☆☆
He's a working progress..
What did you think of this route, have you played anything similar to it? Or do you have any recommendations for me to try? Lets chat, don't worry, I don't bite. ^^

FOLLOW ME ON INSTAGRAM: @bookishowlette

SCROLL DOWN FOR MORE POSTS