Hey Bookowls! WELCOME to this weeks Stacking The Shelves & Sunday Post! This week: Sunday November 5 to Saturday November 11: What happened this week? I'm soo excited to see what you and everyone else has in their post. So without further ado, heres mine.
Announcement: Following last weeks successful WordPress Follow Train, I've decided to branch out to other platforms! Since I just made a new Google+ & Facebook page maybe we can share the love over there! As usual, after you follow + like, comment below and I'll do that same! Click for FB + G+
Books I Read:
I'm still focusing on my ARCs review requests. I have soo many books in my book stand that are just calling out to me. But I can't read them just yet! It's soo hard to wait. I was reading The Cuckoo's Calling but had to stop halfway through to finish the requests! I hate when that happens! Don't you?!
Dear Delilah by T. Bester
Boy Toy by Beth Orsoff
Shadow Weaver by MarcyKate Connolly
As You Wish by Chelsea Sedoti
His Royal Whiskers by Sam Gayton
Posts This Week:
Exciting News:
I've been nominated for the Liebster Award!!
I'm truly happy and grateful! Now, I have to nominate and award this to other bloggers to win as well. So I thought, why not open it for everyone? Just comment below #checkmyblog and I'll definitely consider you! 
I don't know if this is a big deal but I was really happy when I saw this! Especially since I never even knew they checked Top Reviewers!
Goodreads Update:
This week I've been mostly focusing on my book review requests. But I'm soo happy that I'm getting closer to a hundred! I've never been this close before! Wish me luck! 😀
Announcement: I'm looking into expanding my friends list in Goodreads. I realized this will make me more in touch with you guys! If you're interested, add me: BookishOwlette or click here.
TBR Update:
Books Added To Virtual Shelf:
The Falcon Flies Alone (Falcon Trilogy #1) by Gabrielle Mathieu
The Wedding Date by Jasmine Guillory
Books Added To Physical Shelf:
Be proud of me! Fifth Week In A Row!
I've never made it this far before! Keeping with my vow to refrain from any book haul until I finish the majority of my TBR books.  This right here, is my new superpower!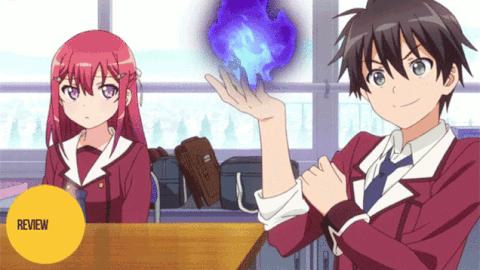 Previous Posts:
Now YOU Tell ME! What were you up to this week?
*If you're stopping by from the linkup, please be sure to leave a link to your post so I can check out your new books.*
*This post links to Tynga's Reviews,  Reading Reality,Caffeinated Reviewer. Mailbox Monday, and Book Date.
"A reader lives a thousand lives before he dies, said Jojen. The man who never reads lives only one." 
What did you think of these post, did you read any of these books? Or do you have recommendations? Lets chat, don't worry, I don't bite. ^^
FOLLOW ME ON INSTAGRAM: @bookishowlette
SCROLL DOWN FOR MORE POSTS