Hey Bookowls! WELCOME to this weeks Stacking The Shelves & Sunday Post! This week: Sunday November 12 to Saturday November 18: What happened this week? I'm soo excited to see what you and everyone else has in their post. So without further ado, heres mine.
Announcement: Following last weeks successful WordPress Follow Train, I've decided to branch out to other platforms! Since I just made a new Google+ & Facebook page maybe we can share the love over there! As usual, after you follow + like, comment below and I'll do the same! Click for FB + G+
Books I Read:
This week I took a break from my ARCs. I think I'll do one more and then resume reading the books on my TBR Pile. Maybe I can finally finish The Cuckoo's Calling.
Polly Diamond and the Magic Book by Alice Kuipers
Samantha Spinner and the Super-Secret Plans by Russell Ginns
Ever the Hunted by Erin Summerill
Ever the Brave by Erin Summerill
Posts This Week:
Exciting News:
I nominated awesome bloggers for this award. Check them out and show em some love! ❤ Here! ❤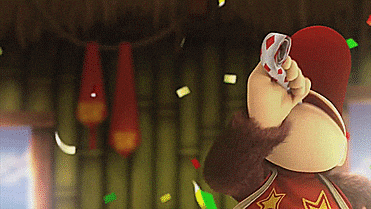 ---
I have also been nominated for the Mystery Blogger Award! 

Goodreads Update:
I feel like I'm finally getting closer to the 'big league'. That 100 is soo close!  Wish me luck! 😀
Announcement: I'm looking into expanding my friends list in Goodreads. I realized this will make me more in touch with you guys! If you're interested, add me: BookishOwlette or click here.
TBR Update:
Third week in a row with no change! 😦
Books Added To Virtual Shelf:
Firebolt by Adrienne Woods
Books Added To Physical Shelf:
Be proud of me! Sixth Week In A Row!
My Superpower is doing great so far! I've never made it this far before! Keeping with my vow to refrain from any book haul until I finish the majority of my TBR books.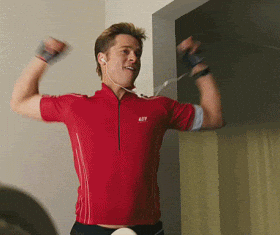 Previous Posts:
Now YOU Tell ME! What were you up to this week?
*If you're stopping by from the linkup, please be sure to leave a link to your post so I can check out your new books.*
*This post links to Tynga's Reviews,  Reading Reality, Caffeinated Reviewer, Mailbox Monday, and Book Date.
"A reader lives a thousand lives before he dies, said Jojen. The man who never reads lives only one." 
What did you think of these post, did you read any of these books? Or do you have recommendations? Lets chat, don't worry, I don't bite. ^^
FOLLOW ME ON INSTAGRAM: @bookishowlette
SCROLL DOWN FOR MORE POSTS