Hey Bookowls! WELCOME to this weeks Stacking The Shelves & Sunday Post! Opportunity for Bloggers!! This week: Sunday November 19 to Saturday November 25: What happened this week? I'm soo excited to see what you and everyone else has in their post. So without further ado, heres mine.
Announcement: Opportunity for BLOGGERS! I'm planning a Guest Post Week in December! All types of Materials and topics allowed! If you're interested please leave a comment below and I'll contact you with further details! It'll be great exposure for you! 💗
Books I Read:
NONE! This week, I took to the skies! On Friday, I hopped on a plane and headed straight for JFK, NewYork. God, the weather is amazing and beautiful! I just love the November-December air. I spent a day in NYC and then traveled to Orlando, FL! Which is where I am at the moment! So, unfortunately, no reading has been done this week!
Posts This Week:
Exciting News:
I nominated awesome bloggers for this award. Check them out and show em some love! ❤ Here! ❤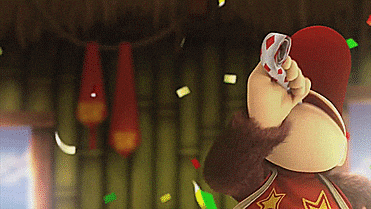 ---
Goodreads Update:
I feel like I'm finally getting closer to the 'big league'. That 100 is soo close!  Wish me luck! 😀
Announcement: I'm looking into expanding my friends list in Goodreads. I realized this will make me more in touch with you guys! If you're interested, add me: BookishOwlette or click here.
TBR Update:
Fourth week in a row with no change! 😦
Books Added To Physical Shelf:
Be proud of me! Seventh Week In A Row!
My Superpower is doing great so far! I've never made it this far before! Keeping with my vow to refrain from any book haul until I finish the majority of my TBR books.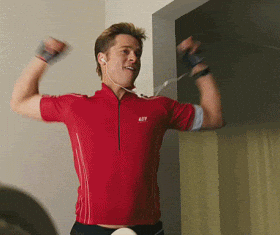 previous posts:
Now YOU Tell ME! What were you up to this week?
*If you're stopping by from the linkup, please be sure to leave a link to your post so I can check out your new books.*
*This post links to Tynga's Reviews,  Reading Reality, Caffeinated Reviewer, Mailbox Monday, and Book Date.
"A reader lives a thousand lives before he dies, said Jojen. The man who never reads lives only one." 
What did you think of these post, did you read any of these books? Or do you have recommendations? Lets chat, don't worry, I don't bite. ^^
FOLLOW ME ON INSTAGRAM: @bookishowlette
SCROLL DOWN FOR MORE POSTS