This year has been phenomenal for my blog! There are so many things that happened, good and or bad. Thankfully not too much bad..Anyway, since its the beginning of the New Year I've decided to share some thoughts on what to do and what not to do if you have a blog!

Announcement: To support my fellow bloggers, I'm doing a FOLLOW TRAIN. Leave a comment below confirming that you followed my blog and I'll do the same! Let's enjoy each others content! ['Follow Button' is on either side of the screen or just scroll down.]
My New Years Resolution can be taken as advice to new bloggers. Since, I mostly decided on them based on my personal experience this past year. These are things I'm not going to fully commit to, but will simply try to aspire to achieve. So, here we go!
My 2k18 Resolution:
Be Careful With ARC Requests:

 This was a serious problem for me this year. I went a little crazy while requesting ARCs. This led to me having around eight or more being approved at a time. So, I had to drop whatever it was that I was doing and focus on reading them before the specified deadlines. Which was very inconvenient! So, I need to rein in my desires a bit this year!

Find Happiness:

The main reason for me starting this blog was to deal with the problems I am facing in my life. It's a way for me to escape and breathe a little. Even though this has served as a beacon of light in my miserable life, it's not a good thing to fully rely on just one thing. Therefore, I need to figure out a way to fix my life before its too late.

Set The Bar Lower Than It Already Is:

This has worked perfectly for me! The lower my expectations, hopes and dreams are the more I end up achieving! I've used this tactic with my Goodreads Challenge! Where I set the goal to 10 books and ended up reading over a 100!

Acquire Signed Copies:

This is something I believe all bookworms dream of! I've said before that I really want signed book copies of my favorite authors. Then Black Friday happened and I managed to get my hands on a bunch of them! But I still have a couple of authors that I really want! Cassandra and Rowling I'm lOoking at you!

Grow My Blog:

The bigger my blog the more friends I make! This year I've made a bunch of friends that I feel like I bonded with! It's a really wonderful experience and would love to further explore it and see how it goes!
Finish My TBR: It has only grown!! It feels like the amount that I read (which was a lot more than what I expected) ended up being nulled by the amount of books I bought!

Beat My Previous Goodreads Score:

 This past year, I read around 106 books!! I'm hoping that by next year it would be a bit more than that!! It's not a must though, just a wish!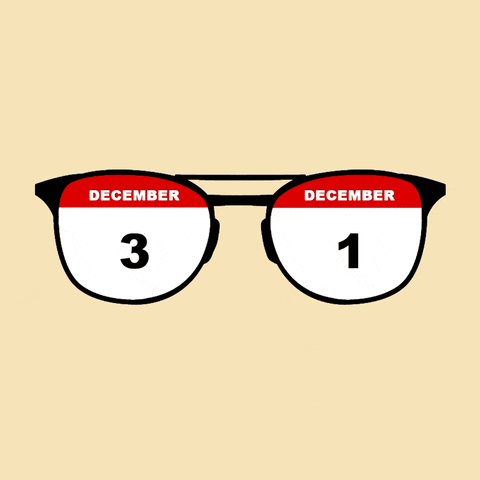 I was also tagged by the lovely Emma over @Emma'sChapter to do an End Of Year Book Tag. Since this was similar to this post, I just joined them together!
Are There Any Books You Started This Year and You Need To Finish?

The Cuckoo's Calling, I started that around October but life happened and I haven't gotten around to finishing it yet. I think it might be one of the first books I tackle this year. 

Do You Have an Autumnal Book to Transition to the End of the Year?
Is There a New Release You're Still Waiting For?

Yaas!! Cruel Prince by Holly Blacks something I reallly wanted to read this year! 

What Are Three Books You Want to Read Before the End of the Year?

It's a little too late for that don't you think! I would say the entire Tales of Shadowhunter Academy short stories. I've read 6/10 so far.

Have You Already Made Reading Plans for 2018?

Nope. I don't make plans. I like to see how things just end up happening on their own.
I Tag These Amazing People:
For The Love Of Reading!
What did you think of this post? Do you have any recommendations for me to try? Lets chat, don't worry, I don't bite. ^^
FOLLOW ME ON INSTAGRAM: @bookishowlette
SCROLL DOWN FOR MORE POSTS