Ok! So this post is mostly me bragging about how awesome I am. BUT….if you want to earn those bragging rights, then I suggest you read this because I'm going to tell you how to become QUEEN and do that!
Hey Bookworms!!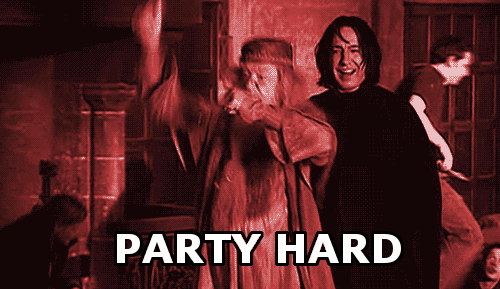 It's time to party hard!!
Cause I accomplished my Goodreads Challenge!! 
I already posted this in my STS: Goodreads Champion But I felt like it deserves its own post..cause Baby..I got to a 100!!!!!! I seriously can not believe that this has happened! I've been dreaming about this moment for years! And now..thanks to my beautiful amazing blog..I did!!! YAAAAS!! I'm soo happy!!
Out of the 3,165,329 participants in this challenge, only 504,682 people actually completed their challenge. And I'm one of those people! I'm soo happy! I'm really looking forward to this coming year!
Anyway, this post isn't about me bragging about my awesome reading skills! (Cause duh I'm Queen!)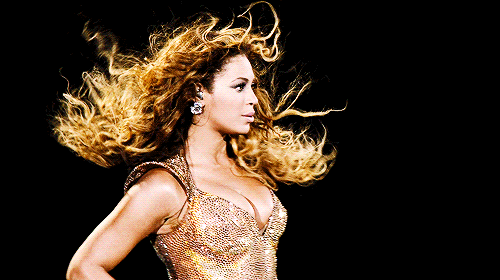 In it I've also decided to share some tips on how you can accomplish your goal for the coming #2k18 Challenge!! Let's go!
Take It Easy:

And I mean it, do not stress over this at all. Reading is meant to be for relaxation, not freaking out!

Start Small:

 When I set my goal, I didn't start with 100 right away. Nope, that's wrong. That will just make you fret constantly over trying to beat that large number. I started with 10, then I gradually increased it by 5 every time I finished the previously set goal. This worked brilliantly because every time I accomplished the small goals it made me feel amazing and gave me the push and encouragement I needed to add more!

Document:

If you see this post: Goodreads Challenge you'll see exactly how I did that. Since it was really helpful I've decided to do it again this year!

Take A Break:

After every little milestone that I reach, I reward myself. Doing this depends on you and what you like to enjoy. Sometimes I binge watch a whole show, sleep, give my head a break and not read for a week or just get myself some PIZZA!

Make It Fun:

Join challenges! Groups or trends! Sometimes by looking at some of the fan art, I get really excited about the book I'm reading and it makes it so much more fun!
Annnnd thats it! I hope that it was helpful for you! Cause trust me, thats exactly what I did this year! And BTW, I started this challenge mid-July so really I would've gotten way more than a 100 if I started at January! This really works!
Here's a cat licking a fox. Cause why not?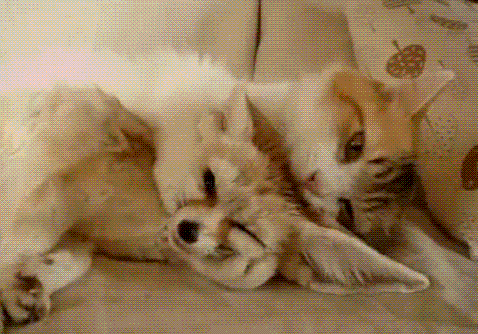 *banner not mine.
"I Am Queen"
What did you think of this Reading Challenge, have you started one? Or maybe you have some recommendations for me to read? Lets chat, don't worry, I don't bite. ^^
FOLLOW ME ON INSTAGRAM: @bookishowlette
–
SCROLL DOWN FOR MORE POSTS