Wow, this month has been a journey. Not only blog wise but also life wise. Honestly, I was terrified of this month ending too soon. And now it has. Soo much happened to me this past month! Let's dive to it!
Announcement: To support my fellow bloggers, I'm doing a FOLLOW TRAIN. Leave a comment below confirming that you followed my blog and I'll do the same! Let's enjoy each others content! ['Follow Button' is on either side of the screen or just scroll down.]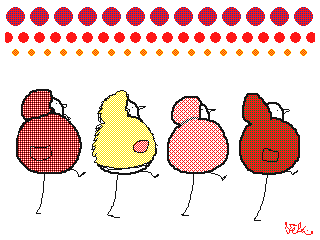 February has been calm. I'm not sure what I even did this month. It seriously just flew by incredibly quickly. It felt like I slept through most of it. Which if I'm being honest, thanks to my surgery, I did. However, that did not stop me from picking up my books and reading! Although, nothing on screens, my eyes still hurt!
My Novels Monthly Reads:
I'm super proud of this list. Most of these books were TBRs that I've had for a while! So it was nice to add a dent into my TBR List!
Haunting the Deep by Adriana Mather | ★★★★★
The Prophecy of Shadows by Michelle Madow | ★★★★☆
Stalking Jack the Ripper by Kerri Maniscalco | ★★★★★
Hunting Prince Dracula by Kerri Maniscalco | ★★★★☆
The Cruel Prince by Holly Black | ★★★★★
Arjun by Fionn Jameson | ★★★★☆
The Art of the Swap by Kristine Asselin; Jen Malone | ★★★★★
Scales by Pauline Creeden | ★★★★☆
Lucy Castor Finds Her Sparkle by Natasha Lowe | ★★★★☆
Daughter of the Siren Queen by Tricia Levenseller | ★★★★★
TFTSA 8 The Fiery Trial | ★★★★★
TFTSA 9 Born to Endless Night | ★★★★★
TFTSA 10 Angels Twice Descending | ★★★★★
Total Pages: 3,203
My Manga Monthly Reads:
None!!!
I know! I'm shocked!
February Stats:
Total books read: 13
Total pages read: 3,203
5/13 (47%) Stand alones, 8/13 (53%) Series
Book Formats:
| | |
| --- | --- |
| Paperback | 4 |
| E-Book | 4 |
| Audiobook | 2 |
| Hardcover | 3 |
| From TBR shelf | 12 |
| Review Books | 3 |
| From my New Shelf | 1 |

New To Me Authors:
Natasha Lowe
Pauline Creeden
Kristine Asselin
Jen Malone
Fionn Jameson
Kerri Maniscalco
Michelle Madow
Top Book For February: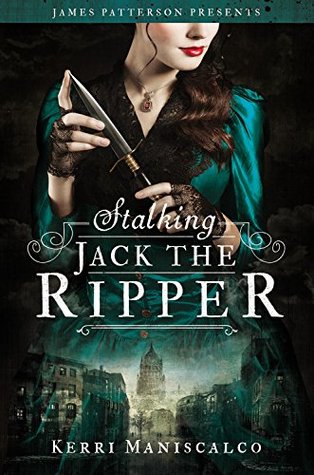 Top Post:
The Number One spot for this month goes to: Screw Valentines Day! Alot of you related to my rant over there!!
Monthly Highlights:
Discovered the world of audiobooks!
Focused on Yearly Challenges! And I'm slaying it! #QUEEN
*Leave a link to ur wrap up and I'll check it out!
Previous Wrap Ups:
*This post links to Book Date.
For The Love Of Reading!
What did you think of this post, did you read any of these books? Or do you have any other awesome reads for me to try? Lets chat, don't worry, I don't bite. ^^
FOLLOW ME ON INSTAGRAM: @bookishowlette
–
SCROLL DOWN FOR MORE POSTS