"Have you fallen in love with the wrong person yet?'
Jace said, "Unfortunately, Lady of the Haven, my one true love remains myself."
…"At least," she said, "you don't have to worry about rejection, Jace Wayland."
"Not necessarily. I turn myself down occasionally, just to keep it interesting."
― Cassandra Clare
Since I am a huge fan of the entire Shadowhunter universe. I thought it was time to show that crazy fangirl fascination in my blog!! So starting this week, I'll be featuring a review for each book published in preparation for the upcoming books by Cassandra Clare!
In case you didn't know…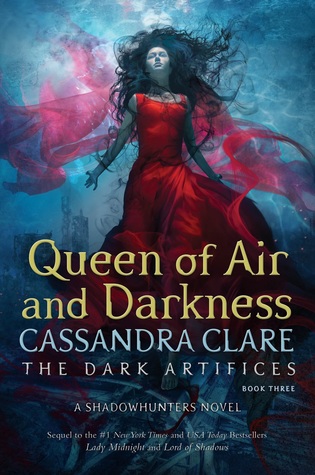 Let's also not forget..Cast Long Shadows (Ghosts of the Shadow Market #2) published on May 8th 2018 followed by the remaining eight tales in this anthology!!
Also, I'll be featuring some FANART!! Cause I'd be crazy if I didn't right!! OMG THIS YEAR IS GOING TO BE LIT!!
Don't worry, I linked back the photos to their uploaders with the best of my knowledge.
Until Next Time!
BookBye!
Are you excited as I am? Do you want your fan art featured?  Lets chat, don't worry, I don't bite. ^^
FOLLOW ME ON INSTAGRAM: @bookishowlette
–
SCROLL DOWN FOR MORE POSTS