Wow, this month has been a journey. Not only blog wise but also life wise. Honestly, I was terrified of this month ending too soon. And now it has. Soo much happened to me this past month! Let's dive to it!
Announcement: To support my fellow bloggers, I'm doing a FOLLOW TRAIN. Leave a comment below confirming that you followed my blog and I'll do the same! Let's enjoy each others content! ['Follow Button' is on either side of the screen or just scroll down.]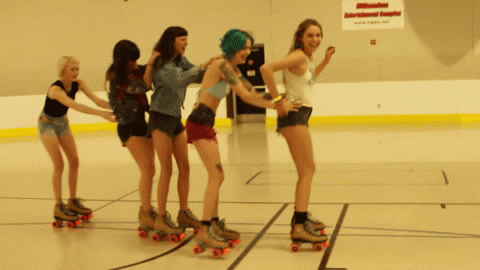 March was exhausting! Emotionally, physically and mentally! To say it was hectic isn't enough to describe the roller coaster I was in. This month started with me stressing over every aspect of my life and trying to find ways to fix it. Which resulted in big life changes. So far though, nothing that fully put me at ease.
My Novels Monthly Reads:
I'm super proud of this list. Most of these books were TBRs that I've had for a while! So it was nice to add a dent into my TBR List!
The Room Mate by Kendall Ryan | ★★★★☆
The Play Mate by Kendall Ryan | ★★★★☆
The House Mate by Kendall Ryan | ★★★★☆
The Soul Mate by Kendall Ryan | ★★★★☆
The Bed Mate by Kendall Ryan | ★★★★☆
The Un-Friendship Bracelet by Martha Maker | ★★★★☆
How to Stop Time by Matt Haig | ★★★☆☆
The Alien Weredragon Mail-Order Bride by Jenny Foster | ★★★☆☆
City Of Bones by Cassandra Clare | ★★★★★

Eleanor & Park 

by

 Rainbow Rowell | ★★★☆☆

The Blood of the Hydra by Michelle Madow | ★★★☆☆
So Much I Want to Tell You: Letters to My Little Sister 

by

 Anna Akana  | ★★★★★
Total Pages: 3,109
My Manga Monthly Reads:
None!!!
For the second month now! I'm shocked!
March Stats:
Total books read: 12
Total pages read: 3,109
6/13 (50%) Stand alones, 6/12 (50%) Series
Book Formats:
| | |
| --- | --- |
| Paperback | 1 |
| E-Book | 8 |
| Audiobook | 2 |
| Hardcover | 1 |
| From TBR shelf | 2 |
| Review Books | 2 |
| From my New Shelf | 2 |

New To Me Authors:
Kendall Ryan
Martha Maker
Matt Haig
Jenny Foster
Rainbow Rowell
Anna Akana
Top Books For March:
As much as how I didn't want to like it, I did.
Inspiring, Amazing, Heartbreaking, Fantastic, Please Read.
Top Post:
The Number One spot for this month goes to: Shadowhunters This kickstarted my Cassandra Clare binge reading faze! All leading up to Queen Of Air and Darkness! Can't Wait!
Monthly Highlights:
Won Plenty Of Awards:

Tag Month!

Pre-Ordered a personlised copy of Queen Of Air And Darkness!
Relaunched My TTT:

Focused on Yearly Challenges! And I'm slaying it! #QUEEN
*Leave a link to ur wrap up and I'll check it out!
Previous Wrap Ups:
*This post links to Book Date.
For The Love Of Reading!
What did you think of this post, did you read any of these books? Or do you have any other awesome reads for me to try? Lets chat, don't worry, I don't bite. ^^
FOLLOW ME ON INSTAGRAM: @bookishowlette
–
SCROLL DOWN FOR MORE POSTS