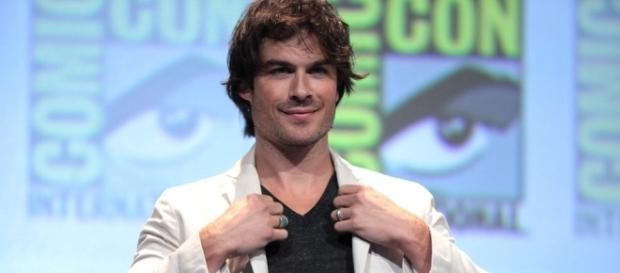 Yes, you read that right. I, the great and all around amazing human being, met The one and only Ian Somerhalder. And that was the happiest moment of my life. Forget everything else that I've been through so far, seeing Ian standing in front of me. Looking into my eyes, is and always will be, my everything.
That glorious day will forever be imprinted into my heart.  We joked, laughed and he smiled at me!
Our Conversation went a little like this:
Ian: Hi….*sexy smoldering smile..
Me: Helpless Smile and Utter Mesmerization By Angelic Face
Security: Look at the camera
Me: Lost in His Gaze
Security: Look at the camera Ma'am
Me: Lost in His Gaze
Ian: Look at the camera..*smile..
Me: Follows Instructions Instantly
Ian: *pose
Security: Takes Picture
Ian: Thank you *Gazing into my eyes…smiles..
Me: Stares back into his eyes, his gaze piercing through me heart.
Ian: You having fun?
Me: Idiotic Nod, handing him book to sign with his face on it.
Ian: *Jokes..Oh, I know this guy..*happy smile
Ian: That's Moe, *pointing at his friends..
Ian: That's Moe, Isn't that you? *Moe laughs
Ian: Takes Pen and proceeds to sign the cover, pauses in the last second looks up and asks, Where do you want me to sign, front or inside? It's up to you. *smoldering smile..
Me: *helplessly answers… Inside
Ian: You got it
Ian: *Signs
Ian: *Hands book over
Me: *Sums up the courage and finally asks..
Me: How are you finding this place? Will you be coming back?
Ian: *Puts hand to his heart…
Ian: I'm so overwhelmed with all the love that I got. I'm so happy. For any future project, I'll convince them to come here. Yes, yes I will. I'll come back so so so many times, you'll get sick of my face. *Laughs
Me: *Firmly…Never!
Ian: Laughs and smiles at me…
Me: Breathless from..
Security Kicks Me Out
End Scene
In a daze for days.
That's how I was for the rest of the week! I can't believe that I met this awesome human being! Honestly, if I can replay that moment every second of my life, I would!! Anyway, I just wanted to share my experience with you all! Look forward to similar posts in the future! As I've met quite a few more awesome (*hunky) celebrities in my time!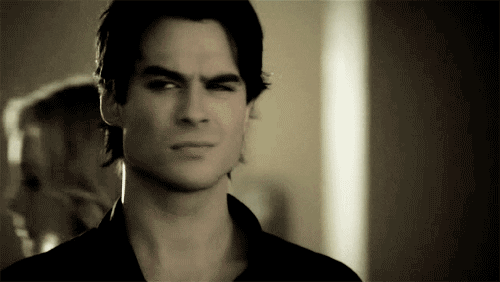 Ugh! Don't you think the security were just too much!! Like I PAID for this event!! A crap ton of money just to see him! Shouldn't I be able to see and speak with him for as long as I want!? Why did they have to kick me out so quickly!!! UGH!!
*Banner from here.
What did you think of this post, did you meet a celebrity? Do you have a story to share? Lets chat, don't worry, I don't bite. ^^
FOLLOW ME ON INSTAGRAM: @bookishowlette
–
SCROLL DOWN FOR MORE POSTS