Wow, this month has been a journey. Not only blog wise but also life wise. Honestly, I was terrified of this month ending too soon. And now it has. Soo much happened to me this past month! Let's dive to it!
Announcement: To support my fellow bloggers, I'm doing a FOLLOW TRAIN. Leave a comment below confirming that you followed my blog and I'll do the same! Let's enjoy each others content! ['Follow Button' is on either side of the screen or just scroll down.]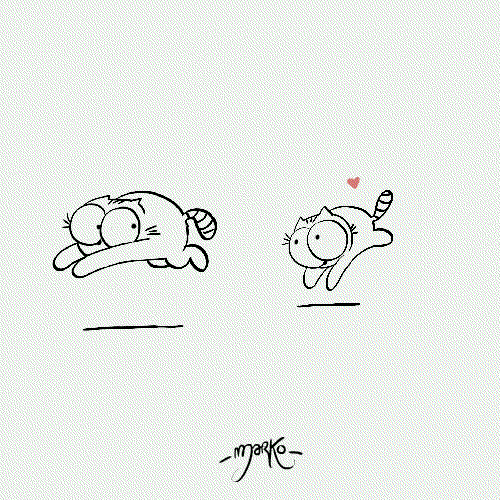 April…April…April.
How swiftly you flew by.
April was determined to take away everything positive I built last month and throw it down a mountain. April's main goal was to raise my spirits…then crush it down to dust.
April Sucks.
I know that this isn't what you expect to see from my blog. Especially one about books. But a girls gotta do what a girls gotta do. 

 I need help. 

I've started a gofundme campaign to go to college!
You DON'T have to donate!! So don't be scared! (Although it would be greatly appreciated) All I ask is that you share the link on facebook, twitter..etc! One share can go a long way! The image will take you to my main campaign page.
Link: https://www.gofundme.com/collegeh
My Novels Monthly Reads:
I'm super proud of this list. Most of these books were ARCs!! I also managed to pick up a few TBRs along the way! However, it wasn't really a great month compared to the previous ones since as you can see, a lot of them are 3 star ratings…but a book is a book no matter the..erm..quality…
Good Luck Charm by Kellie McAllen  | ★★★☆☆
The Mermaid's Escape by Kellie McAllen  | ★★★★☆
Heartless by Marissa Meyer | ★★★★★
Ms. Marvel: No Normal by G. Willow Wilson  | ★★★★☆
Ms. Marvel: Generation Why by G. Willow Wilson  | ★★★★☆
Midnight Wolf by Jennifer Ashley | ★★★☆☆
The Little Girl Behind The Mirror by Matteo Astone  | ★★★☆☆
Ride: Awakening by A.C. James  | ★★★☆☆
I Can't Make This Up by Kevin Hart | ★★★★★
Dirty Little Secret by Kendall Ryan | ★★★☆☆
The Owly Trilogy by Orla Kelly:

Owly Saves The Magic Medicine Tree  | ★★★☆☆
Owly And The Enchanted Forest  | ★★☆☆☆
Spirit Of The Forest Helps Owly And Friends | ★★☆☆☆

Six Of Crows by Leigh Bardugo  | ★★★★★
Total Pages: 3,104
My Manga Monthly Reads:
Guess whose back at it again! WOOHOO! After a two month absence I'm back baby!!
Kimi to Wonderland 

by

 Kana Watanabe  | ★★★★☆
Midnight Secretary by Tomu Ohmi  | ★★★☆☆
Sweet bitter by Ayapan  | ★★★★☆
Total Pages: 438
April Stats:
Total books read: 18
Total pages read: 3,542
3/18 (16%) Stand alones, 15/18 (84%) Series
Book Formats:
| | |
| --- | --- |
| Paperback | 3 |
| E-Book | 8 |
| Audiobook | 2 |
| Hardcover | 1 |
| From TBR shelf | 5 |
| Review Books | 6 |
| From my New Shelf | 4 |

New To Me Authors:
Leigh Bardugo
Kevin Hart
G. Willow Wilson
Jennifer Ashley
Kellie McAllen
Top Books For April:
There's actually three this month, which almost never happens!!
This was a surprise considering the fail of Cinder…
Inspiring, Amazing, Heartbreaking, Fantastic, Please Read.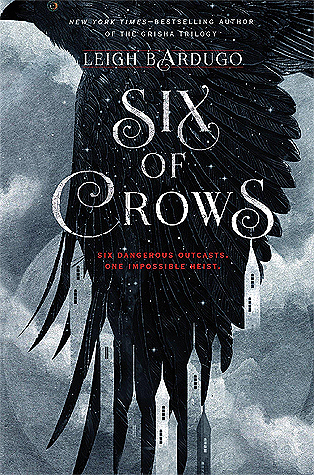 Again, I didn't ask for this. I didn't want it. But damn it! I loved it!
Top Post:
The Number One spot for this month goes to: Meeting IRL Damon/Ian Somerhalder Because, yes.
Monthly Highlights:
Won Plenty Of Awards:

Tag Month!

Kickstarted my Dating Sim Reviews!
Focused on Yearly Challenges! And I'm slaying it! #QUEEN
Made a GOFUNDME Campaign to go to college!
*Leave a link to ur wrap up and I'll check it out!
Previous Wrap Ups:
*This post links to Book Date.
For The Love Of Reading!
What did you think of this post, did you read any of these books? Or do you have any other awesome reads for me to try? Lets chat, don't worry, I don't bite. ^^
FOLLOW ME ON INSTAGRAM: @bookishowlette
–
SCROLL DOWN FOR MORE POSTS