Hey Everyone! There's this ongoing 'Top Ten Tuesday' trend in the book community.  This week, May 21: Best Character Names
This is actually something that I've found myself constantly annoyed by!! So many books that are coming out just sound the same now a days!! So really, this wasn't at all hard for me to round up!
BUT FIRST!!
Help!
I know that this isn't what you expect to see from my blog. Especially one about books. But a girls gotta do what a girls gotta do.   I need help.
I've started a gofundme campaign to go to college!
$5 Can really make a difference!
You DON'T have to donate!! So don't be scared! (Although it would be greatly appreciated) All I ask is that you share the link on facebook, twitter..etc! One share can go a long way! The image will take you to my main campaign page.
Link: https://www.gofundme.com/collegeh
I'm soo excited to see what you and everyone else has in their list. So without further ado, heres mine.
Top Ten Best Character Names:
Legend

One of my absolute favorites! What a prefect name. I'm half considering to change my name to that. For I am the one and only Legendary Legend! From Caraval by Stephanie Garber

Rhysand

Incredibly original name. A little hard to pronounce at first. However, it made him iconic and unique. Since no one else is named like him. The names in the ACOTAR universe are so unique, it created its own brand.

 Karou and Akiva

From Daughter Of Smoke & Bone by Laini Taylor. Any name that starts with a K is generally a win for me. Karou is unique and perfectly represents the nature of herself and her story. Akiva is odd, unheard of, just like its owner. Perfect choices.

Damon

Demon, get it :p Smart play of words LJ Smith….maybe. He does a devilish grin. And smoldering eyes. And a seductive voice…yup he's the devil.

Valentine

His name is usually synonymous with love, yet he is anything but. It's incredibly ironic and makes me laugh every time he is mentioned.

Eadlyn 

Every country has its set of popular names. So it's refreshing to see this name pop up in a fictional country. Way to stick to the theme in The Heir by Kiera Cass

Audrey Rose
Jace

And his many names..Jonathon..Wayland..Morgenstern..Lightwood…etc..I loved him through it all. Yet in my head, he is only Jace.

Jem

He really is precious. From Cassandra Clare's imaginative world. Jem Carstairs is the most precious, soft and kind hearted people of all time.

Kaz

Six Of Crows needed a Kaz. He is everything. No further explanation needed.
More Books…–>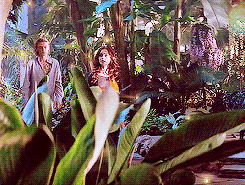 – .
This was soo much fun for me to round up! I barely stopped myself from listing more! This post links to The Artsy Reader Girl.
Previous TTT:
Now YOU Tell ME! What's ur Top Ten?
*If you're stopping by from the linkup, please be sure to leave a link to your post so I can check out your post.*
What did you think of this list, did you read some of them? Or do you think I missed some? Lets chat, don't worry, I don't bite. ^^
FOLLOW ME ON INSTAGRAM: @bookishowlette
–
SCROLL DOWN FOR MORE POSTS