For those of you who don't know, Shall We Date?  is a dating sim game by NTT Solmare where you play through reading different worlds as the main protagonist. Whilst making decisions which influence your ending. For this post I will be reviewing the storyline of His Evilness: Louis Turner from the world of Lost Alice.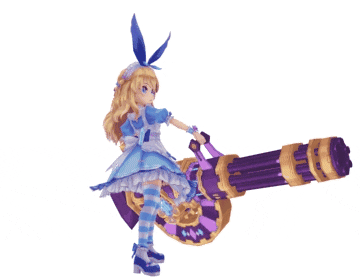 Breakdown:
Franchise/App: Shall we date?
Story: Lost Alice
Episode: The Episode of The Spinner of Tales
Route: Louis Turner
This game is based on Alice in Wonderland and features a range of characters that you can read and enjoy! A little background on Louis, he is the Spinner of Tales. Basically he is the one who wrote the whole story of Alice making him responsible for everything that has happened so far. See Chronus, Owen, Neil and Ace. (All four pictured at the end of post) He is also evil since he brought everyone into this fictional world by force.
Now, on to my review.
Review:
 
He. Is. Everything.
In case you already don't know this about me. I fall hard and easily on the bad guys. I mean, the second I saw his perfect face…I fell. I'm not even kidding. I fell hard. The Spinner of Tales had his face covered throughout the entire game! I mean, through every single route so far, his face was covered in a cloak just like the image below. Like I've been playing this game for around a year now, and this is how he was portrayed.
Then all of a sudden they drop this picture below and I'm shook. Anyway, I love his route. LOOOOOVE IT!! The last time I felt this way about one of the characters was going through the seductive King Owen's route. Which you neeeed to check out!
Louis is creative, caring, easily jealous and protective in nature. Through spending time with him, we find out the reason behind him creating this beautiful world of Wonderland and why he keeps forcing characters to stay and follow the rules. Namely, his evilness. I'm not going to say much because I don't wish to spoil it for you. Trust me, it's worth it.
Anyway, what I will say is that it is finally revealed why Louis is obsessed with us being Alice of his tale. Skip if you don't want to know… it was revealed that Louis was writing a tale for his closest friend Alissa who happened to pass away before he could ever finish it. This caused him to spiral and obsess over completing it for her. So after meeting us, it is revealed that we are an exact replica of Alissa in terms of looks and personality. Therefore, since this story was meant for her, it was important for him that we become the main protagonist to finally complete it.—-Awww, sweet right!!
Louis was worth the wait. Every second of it. Right now, he ranks as my top favorite out of all of them. Followed by Owen, Red and Chronus. Thanks to his route, most of the unfinished, scattered pieces of the previous stories have been filled. In my opinion, his actions are completely justified and I love him. Yup, I said it. I do.
Some of the characters that he has brought and I've reviewed are…
Louis Turner aka The Spinner Of Tales is one of the best well kept secrets of this entire franchise. Honestly, I whole heartedly recommend playing his route. Maybe experience a few of the other ones first to get an idea of who he is as the Spinner of Tales before meeting him as a potential love interest and seeing his sweeter side. It'll be worth it, I promise. I seriously didn't discuss half of what happens here so play it!
Other Hotties:
Bonus for reading:
Final Rating:
 ★★★★★
– The Evil We Love –
What did you think of this route, have you played anything similar to it? Or do you have any recommendations for me to try? Lets chat, don't worry, I don't bite. ^^
FOLLOW ME ON INSTAGRAM: @bookishowlette
–
SCROLL DOWN FOR MORE POSTS