For those of you who don't know, Shall We Date?  is a dating sim game by NTT Solmare where you play through reading different worlds as the main protagonist. Whilst making decisions which influence your ending. For this post I will be reviewing the storyline of His Smartness: Hansel Bernet from the world of Lost Alice.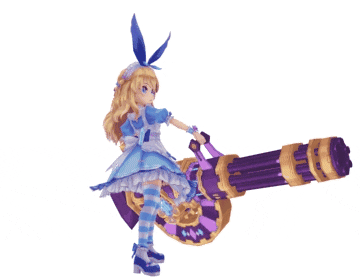 Breakdown:
Franchise/App: Shall we date?
Story: Lost Alice
Episode: The Episode of The Grimm
Route: Hansel Bernet
This game is based on Alice in Wonderland and features a range of characters that you can read and enjoy! A little background on Hansel, he is the The Brain of Grimm. He is really smart and observant.
Now, on to my review.
Review:
 
He frowns a lot.
That's actually the first thing I noticed about him. Half of his route is him frowning, scowling or glaring. Which in my opinion, shows him at his best. Cause honestly, he ain't that pretty to look at. I mean, look at that hair..it's annoying! The color is gorgeous but that extra length at the end looks like a rats tail.
If you can't already tell, Hansel is an intellectual. He is normally found reading, carrying a book or discussing deep and important things. He looks like a peaceful person. That is, if you don't intimidate him, hint – images above. Lol!
Hansel is actually separated from his sister Gretel – pictured below – due to an accident. So he spent most of his life trying to find a way to bring her back. This becomes one of the important plot lines in his story.  Doesn't she look beautiful! Honestly, her story was the main reason why I suffered through Hansel's.
Even though Hansel can be down right annoying at times. His route produced one of the most beautiful shots in this entire game in my opinion. Check Image below. I don't know why but this picture is perfect to me. It basically sums up the crazy world of this game and the stuff that we, the protagonist, have to go through in all of the routes.
Some of the characters that are mentioned in his story are…
The King of Grimm Land, Sieghard Grimm
And Red Huber, a blushing baby marshmallow.
His story isn't so bad. It was interesting for me to read about the retelling of Hansel and Gretel. I just wish that they didn't make him so annoying. I found myself looking forward to Red's and Gretel's part throughout this route more than Hansel's himself!
Other Hotties:
Bonus for reading:
Final Rating:
 ★★★☆☆
– Blushing Babe –
What did you think of this route, have you played anything similar to it? Or do you have any recommendations for me to try? Lets chat, don't worry, I don't bite. ^^
FOLLOW ME ON INSTAGRAM: @bookishowlette
–
SCROLL DOWN FOR MORE POSTS