The witch craft and titanic themes are actually based on real life events and facts since Adriana herself is a descendant of Cotton Mather (prosecutor in the witch trials) and Myra and Henry Harper (actual Titanic survivors)…

Book: Haunting The Deep
Series: How To Hang A Witch # 2
Author: Adriana Mather
Format: Hardback, 354 pgs
Amazon
• B&N • Add to GR
Samantha Mather knew her family's connection to the infamous Salem Witch Trials might pose obstacles to an active social life. But having survived one curse, she never thought she'd find herself at the center of a new one. This time, Sam is having recurring dreams about the Titanic . . . where she's been walking the deck with first-class passengers, like her aunt and uncle. Meanwhile, in Sam's waking life, strange missives from the Titanic have been finding their way to her, along with haunting visions of people who went down with the ship.
Ultimately, Sam and the Descendants, along with some help from heartthrob Elijah, must unravel who is behind the spell that is drawing her ever further into the dream ship . . . and closer to sharing the same grim fate as its ghostly passengers.
"…if you come across someone sad and you do not try to make them smile, then you have disgraced your own humanity."
Review:
Honestly, this book made me soo happy!
Adriana is one of the few authors who I look forward to reading and thankfully not getting disappointed by. I love how her history is so fascinating and intriguing. It adds to the overall experience of reading her work.  You know that most of it is based on actual real life events that happened.
One thing I was skeptical about was Elijah, If you read the first book, she gave Elijah a happy ending, even though I wasn't really happy about it. However, I did respect her for that decision. And then, in this book, she brought him back. I know that I should've been happy about it but it really upset me. Everything was taken care of in the first book, so I kind of get the feeling that his presence here was forced. Also, the fact that he only showed up in the book significantly less than in the first one tells me that she is aware of that as well.
I won't fault her for it though. I'm praying that we get a Meg Cabot in this series. I need Elijah and Samantha to have their happy ending.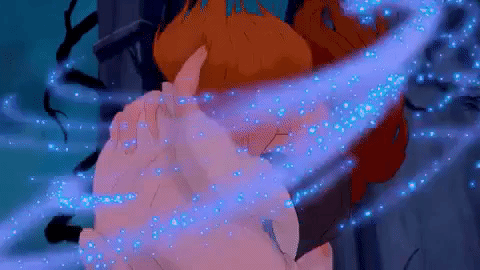 All in all, please read this series!! The witch craft and titanic themes are actually based on real life events and facts since Adriana herself is a descendant of Cotton Mather (prosecutor in the witch trials) and Myra and Henry Harper (actual Titanic survivors)
 
Final Rating:
★★★★★
What did you think of this book, have you read anything similar to it? Or do you have any recommendations for me to try? Lets chat, don't worry, I don't bite. ^^
FOLLOW ME ON INSTAGRAM: @bookishowlette
–
SCROLL DOWN FOR MORE POSTS