Hey Everyone! There's this ongoing 'Top Ten Tuesday' trend in the book community.  This week, June 25: Series I've Given Up On/Don't Plan to Finish
Is it okay that this was super easy to list? Like the titles just kept on rolling. Disclaimer: Just because I didn't like it, doesn't mean its horrible. And I also mean no disrespect to anyone including the authors. I could've hated this but loved something else written by you.
Anyway, I'm soo excited to see what you and everyone else has in their list. So without further ado, heres mine
Top Ten Series I've Given Up On: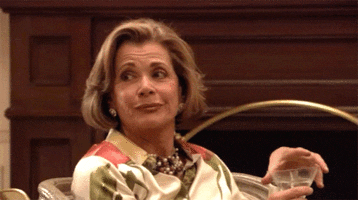 Elementals Series by Michelle Madow 

This started out great!! I mean The Prophecy of Shadows was wonderful and gave me the much needed boost to accept the challenge of reading a long series. However, its sequel, even though was good, did not. So now I keep finding myself postponing the whole series until I guess…I won't be reading soon.

Fallen Series by Lauren Kate

At one point in my life, this was something I was obsessed with. I believe I stopped reading this after the third book, Passion came out. It just got to the point where it was too religious for me. 

House of Night Series by P.C. Cast and Kristin Cast

I was in love with this series. Everything was soo new to me and insane that I stayed up all night thinking about it all. But then the fourth book happened and everything went downhill. There was just something about a fourth love interest that snapped something in me and made me go: Enough Is Enough. I could tell that the drama was only going to grow and when I found out that this series has TWELVE books in it, I just packed up my bags and left.                      

The Vampire Diaries Series by L.J. Smith

This got ridiculous! Honestly, I'm not even sure what the hell was happening with everyone in the books. Not to mention, the various weird names and series within a series that made it almost impossible to follow. I mean we had the:

normal TVD
TVD: The Return, then
The Vampire Diaries: The Hunter, followed by
The Vampire Diaries: The Salvation and finally followed and preceded by
The Vampire Diaries: Stefan's Diaries(Prequel)

It just got too much. And by then it got to the point where the show was better than the books and then life got soo confusing. I needed a detox.

Night World Series also by L.J. Smith

This book didn't even make it past the first few chapters for me before I decided that it sucked. Yup, I bought the whole series only to leave it gathering dust on my bookshelf.                  

 – .
This was soo much fun for me to round up! I barely stopped myself from listing more! This post links to The Artsy Reader Girl.
Previous TTT:
Now YOU Tell ME! What's ur Top Ten?
*If you're stopping by from the linkup, please be sure to leave a link to your post so I can check out your post.*
What did you think of this list, did you read some of them? Or do you think I missed some? Lets chat, don't worry, I don't bite. ^^
FOLLOW ME ON INSTAGRAM: @bookishowlette
–
SCROLL DOWN FOR MORE POSTS