Little sisters and little brothers all long for the same few things when it comes to their older siblings: a turn to play, a place on the team, a chance to shine. Little Brothers & Little Sisters is an ARC which is expected to be published on 15 April 2018. Thank you Owlkids for providing me with this cute read!

Breakdown:
Book: Little Brothers & Little Sisters
Series:  Standalone
Author: Monica Arnaldo
Pages: 32
Format: ebook
Amazon
• Barnes & Noble • Add to Goodreads
Synopsis:
Little sisters and little brothers all long for the same few things when it comes to their older siblings: a turn to play, a place on the team, a chance to shine. This book starts with four pairs of siblings in and around an apartment complex, each expressing through play and daily life the many gripes and pitfalls of younger siblings.
Short Review:
One Line Review: Relatable
This is incredibly relatable. I kept seeing myself and my siblings along the pages of this lovely story. Since I'm the eldest, it's nice to see what the other side of the story is like sometimes. It makes you rethink your decisions and grow to be a better person.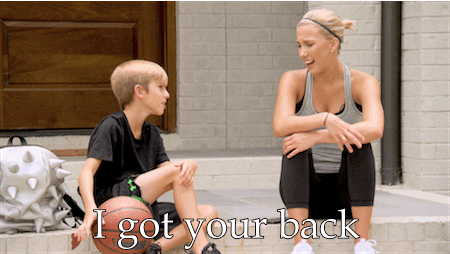 I'm an adult and I learned a valuable lesson from this book. Therefore, I think everyone will take something important from reading Little Brothers & Little Sisters. In my opinion, this is a must have in all family libraries!
Until Next Time,
Bookbye!
*This book was received in exchange for an honest voluntary review.
Final Rating:
★★★★★
What did you think of this book, have you read anything similar to it? Or do you have any recommendations for me to try? Lets chat, don't worry, I don't bite. ^^
FOLLOW ME ON INSTAGRAM: @bookishowlette
–
SCROLL DOWN FOR MORE POSTS