For those of you who don't know, Shall We Date?  is a dating sim game by NTT Solmare where you play through reading different worlds as the main protagonist. Whilst making decisions which influence your ending. For this post I will be reviewing the storyline of His Nobleness: Aldo Bardi from the world of Lost Alice.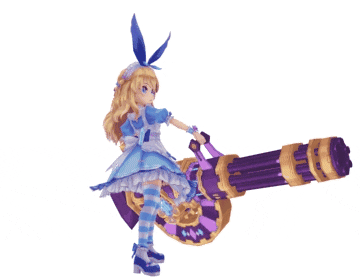 Before we begin! If theres a game you want me to try, 
let me know in the comments below! 
Breakdown:
Franchise/App: Shall we date?
Story: Lost Alice
Episode: The Episode of The Underground City
Route: Aldo Bardi
This game is based on Alice in Wonderland and features a range of characters that you can read and enjoy! A little background on Aldo he is the leader of one of the main factions in the underground city. He is the caring and thoughtful type.
Now, on to my review.
Review:
 
Bored.
Yawwwwwwn… Aldo makes me bored. Like really, I just clicked through most of his storyline to get the early bird prizes.. not to see what is even happening…
To be fair, I did like him at first, I mean he was very sweet and caring. However, too sweet is just boring, you know what I mean? Like he can work as a friend but as a boyfriend…. I don't think so… At least that's how I feel since I'm into the crazy, interesting bad boys. 😍
……..
…………
……………. did I just friend zone a fictional character? 😂
What I really loved about this route though, is the fact that they included Aldo's side. Normally, we get rare glimpses of the male protagonists side since this story is played from our POV. However, in this one, we got to see more of what the boy is thinking. Which is adorable. The last time this really happened was in The Cheshire Cats route, which was the first one I played 😀
Aldo is currently at war with his brother, Dino. Both of them are leaders for opposing groups. Think of it like a mafia. Where Aldo is the sweet one, Dino is the roughed up bad boy. So you know who I'm excited for the most ;p
Be Prepared: In this route, we are ill for most of it. I think that this move is done by the creators in order to show Aldo's caring and doting side.  So if you were expecting some crazy independent woman action, you ain't getting it here. However, if you want to feel taken care of and loved, then this is perfect for you!
That isn't to say that this route is calm. Maybe its 'calmer' compared to the other ones because of Aldo's peaceful nature. However, we are still at war with a mysterious being, fighting the spinner of tales, looking for our lost memories and hiding from other forces that are more powerful than us. Phew… thats a lot! So don't worry, there is plenty of action happening still.
Some of the characters that are mentioned in his story are…
The DoorMouse, Frederick Grey
And Dino Bardi, the first official bad boy of the game!
In conclusion, Aldo is the noble and always trying to do the right thing for the people he cares about kind of guy. He is classy, elegant and kind. He might not be the perfect boyfriend for a gal like me, but even I can't deny he would make the perfect husband 😉He has some layers that you could work on helping him with, so overall. Aldo ain't that bad. Honestly, if you are feeling lonely, this boy is for you!
Other Hotties:
Bonus for reading:
Final Rating:
 ★★★☆☆
– Doting Darling –
What did you think of this route, have you played anything similar to it? Or do you have any recommendations for me to try? Lets chat, don't worry, I don't bite. ^^
FOLLOW ME ON INSTAGRAM: @bookishowlette
–
SCROLL DOWN FOR MORE POSTS