Welcome to the Audiobook tour of the Paranormal Romance and Science Fiction masterpiece that is Sail. Expect a free excerpt of this book which will be published by Evershade Publishing on Nov. 20. As well as a GIVEAWAY!

Book: Sail
Series: Haunted Stars, Book 1
Author: Lindsey R. Loucks
Format: Audiobook, 9hrs 58min
• Audible • Add to GR
Nineteen-year-old Absidy Jones is a ghost magnet, a sensitive person spirits flock to when they can't cross over. After her brutal past escaping the hordes of ghosts vying for her attention, she spends her reclusive existence melting down iron into bite-sized pieces. Whether alloy or wrought, ancient paper clips or nails, consuming iron is the only thing that keeps the ghosts away.
But when Absidy's sister goes missing in deep space, a dangerous place brimming with rogue planets, ship-eating nebulas, and vicious aliens, Absidy vows to find her. She leaves her safe haven and boards the first ship she can that's on a direct route to deep space – a ship that turns out to be haunted.
---
Lindsey R. Loucks is a USA Today bestselling author of paranormal romance, science fiction, and contemporary romance. When she's not discussing books with anyone who will listen, she's dreaming up her own stories. Eventually her brain gives out, and she'll play hide and seek with her cat, put herself in a chocolate-induced coma, or watch scary movies alone in the dark to re energize.
Kamala Alcantara is a Voice Actress & Audiobook Narrator capable of performing a wide range of voices & accents.

Spoiler Free:
This was very interesting. I was immediately thrown into a new universe, something original and exciting. Absidy is the female protagonist of this show. Her main goal throughout the chaos is to save her sister who has disappeared into deep space. Along the way, she gets into a lot of trouble and false accusations that make it so much harder to accomplish her mission.
Her appearance is exactly like the cover, chains and all. These iron chains are used to protect her against those beings. They are also the reason why she gets into so much trouble, don't worry, not gonna ruin it for you.
Anyway, Absidy ends up dressing up as a boy! I love it when protagonists are put into a situation like that! It's so hilarious to me. A definite trope in the book world for this book owl.
Anyway, Sail is an exciting read which has me on edge for the upcoming sequels. Expect more science fiction than what the summary gave you. Maybe a little less romance as well. Lastly, the narration done by Kamala was wonderful. I was hooked.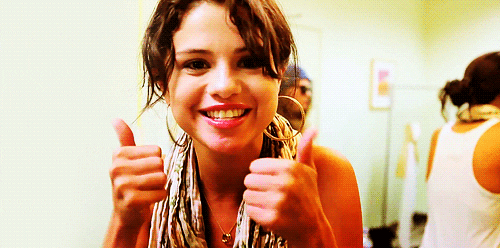 Prize: 1-Month Audiobooks.com Membership
Sail Giveaway: 1-month Audiobooks.com subscription
*I received this audiobook as part of my participation in a blog tour with Audiobookworm Promotions. The tour is being sponsored by Lindsey R. Loucks. The gifting of this audiobook did not affect my opinion of it.
Final Rating:
★★★★★
What did you think of this book, have you read anything similar to it? Or do you have any recommendations for me to try? Lets chat, don't worry, I don't bite. ^^
FOLLOW ME ON INSTAGRAM: @bookishowlette
–
SCROLL DOWN FOR MORE POSTS