Breakdown:
Book: Daughter Of The Pirate King
Series: DOTPK Book 1
Author: Tricia Levenseller
Meet Princess Alosa, the female Jack Sparrow of the Literature world. She is feisty, smart and carelessly brave. She is also stubborn. So much so, she repeatedly gets herself stabbed or punched to prove she's right. This girl ain't afraid to get her hands dirty!
I love her personality because you can easily see Alosa written as a man. Usually when you have strong female characters placed in very "piratey" situations they are forced to succumb to their male captures by keeping their heads down in order to survive. Which is in all fairness the smart thing to do.
However, Alosa has none of it. If she doesn't want to clean the deck, she won't clean the deck. Even if they hang her off the ship with chains around her arm, she still won't. Which then they did, and admittedly it still didn't change her stance on wasting her potential swabbing the ship deck.  Anyway, what I'm saying is, the character of Alosa was treated the way any fictional male character would. And I love it. It was fair, accurate and well done. Not all girls are helpless or too smart for their own good. Alosa represents a niche which is very much still missing in our fictional worlds. She resonates to young women as a strong willed female who gets things done on her own.
Pirate Alosa, was trained to kill. Any piece of furniture can be wielded as her weapon. She has kicked, stabbed, punched and hanged countless pirates without a care while still maintaining her feminine nature. One of my favorite quotes of hers, "There will be plenty of time for me to beat him soundly once I've gotten what I came for." She cared about her appearance and her books, even after her capture. I feel obliged to point this out because usually when I see strong women in books, they are usually written as being helpless in the wardrobe, as if they can't possible be both strong and fashionable, which is annoying. Again, not all headstrong lasses can't dress properly or look presentable.
SPOILERS AHEAD
Now enough about Alosa, let's talk about what actually happens to her. As the daughter of the Pirate King. She was sent on a mission to retrieve something very important. Knowing her father, failure was not an option.  Her crew orchestrated this whole fake capture so she can sneak into the enemy's ship. However, it proved quite difficult for her to ehm, remain captive. In her own words she described her situation as, "It should not be this difficult to stay prisoner on a pirate ship. This is the second time I've had to stage my own capture. Ridiculous." 
She was thrown in a very disgusting cell and held for ransom. Throughout her time there, she would cleverly escape her cage to search every inch of the ship for her own treasure. Come sunrise, she would sneak right back. Oh, how easy did she make it look? 😂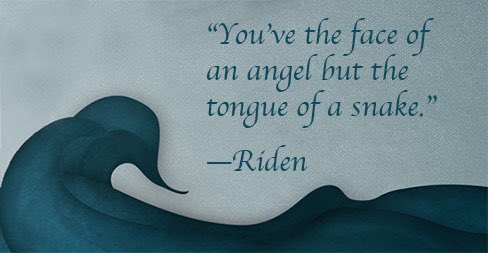 Let's also not forget about the first mate, fellow enemy pirate and her special interrogator, Riden. First things first, how do you pronounce his name! It's soo weird and I love it! Anyway, from the start you can easily tell there is strong chemistry between those two. From their playful bickering and one on one cat fights those two were destined to be together. Did you seriously expect that there won't be a love interest in this book? Alosa is only 17 years old so obviously, duh!
Anyway, I recommend this book for anyone who is looking to be entertained. It's very light and funny. There's nothing deep or upsetting about it. So if you ever find yourself free and looking into doing something fun, definitely pick this up. It only took me a day to finish it.
Ugggh, I can't believe I have to wait a whole year for the next one to come out!
Final Rating:
 ★★★★☆
If you're into pirates, stealing. Adventures and maps.
What did you think of this book, have you read anything similar to it? Or do you have any recommendations for me to try? Lets chat, don't worry, I don't bite. ^^

FOLLOW ME ON INSTAGRAM: @bookishowlette

SCROLL DOWN FOR MORE POSTS