Innocent blood has been spilled on the steps of the Council Hall, the sacred stronghold of the Shadowhunters.

"Faith isn't never having any doubts; it's having what you need to overcome them."

Book: Queen Of Air & Darkness
Series: The Dark Artifices #3
Author: Cassandra Clare
Format: Hardcover, 912 pgs
• B&N • Add to GR
Innocent blood has been spilled on the steps of the Council Hall, the sacred stronghold of the Shadowhunters. In the wake of the tragic death of Livia Blackthorn, the Clave teeters on the brink of civil war. One fragment of the Blackthorn family flees to Los Angeles, seeking to discover the source of the disease that is destroying the race of warlocks.
Meanwhile, Julian and Emma take desperate measures to put their forbidden love aside and undertake a perilous mission to Faerie to retrieve the Black Volume of the Dead. What they find in the Courts is a secret that may tear the Shadow World asunder and open a dark path into a future they could never have imagined. Caught in a race against time.
Emma and Julian must save the world of Shadowhunters before the deadly power of the parabatai curse destroys them and everyone they love.
Review:
No, No, No, NO.
Just NO.
Guys, people.. someone… send me an ambulance. Cause I hated this book and that fact is killing me. Can you all effing believe that Queen Of Air & Darkness now holds the record for my LOWEST RANKING book in the SHADOWHUNTER universe. Nay! It holds the LOWEST ranking book in ALL of my favorite authors and book series ever!?!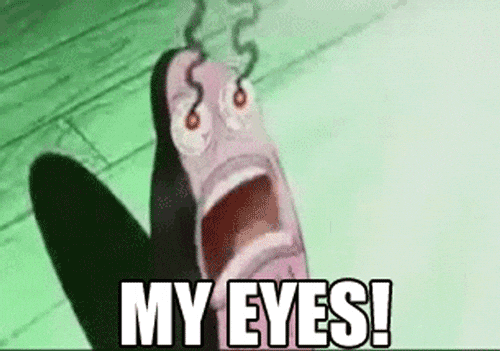 Like I genuinely can't believe. This book was soo bad that if Cassie wasn't my favorite author, I was going to DNF it. Yes, that bad.
"Sympathy is common. Knowing the exact shape of the hole someone's loss leaves in your heart is rare."
Ugh… like where do I even begin???
Julian & Emma *Sigh How many times have I complained about this couple. I am not at all interested on whether or not they end up together. I don't even care if they ended up living or dying through the war. And that is a level of detachment for a main couple that I have never experienced before.
Their love plot gave me absolutely nothing. It wasn't at all useful throughout the entire trilogy, save for the last part in this final book. But why did I have to wait this long? Honestly, they need to be dethroned from the title of protagonists. Give it to Christina, Kit, Ty, Dru or even Tavvy. They have more interesting shit going on than those two. And yes, Tavvy, the child who only spoke in the end of the book. He should be crowned for his heroic actions. Not them.
Unnecessary People I've said it before in my review of Lady Midnight and I'll say it again.

I DON'T need everyone you've ever written about to be present in every book you publish.

Start fresh, have some courage, if you must, add a few cameos here and there. This is Ludicrous.
The Writing Ugh.. Listen.. I understand that an author can use language to differentiate between the characters, but using the exact same phrase for each character is just silly. I don't choose one word and find ways to use it every time I open my mouth. It made some of the characters seem a bit cartoonish. For example Jace, every single time he looked at Alec he said, "my brother". Seriously, go through the trilogy and check for yourself. He didn't even say it that much in the entirety of his own series, The Mortal Instruments, combined. I don't think "my brother" every time my brother walks in. Who does??
Dispensable Yupp.. half of these characters can be eliminated entirely from the book. Jem & Tessa pointlessly pop in and out to visit Emma like some distant relatives who only show up at holidays. Gwyn & Diana reached their character arcs along with Diego & Jaime who served their purpose, in the previous installment. The whole cast from The City Of Bones didn't need to be here, save for Magnus and the Seelie Queen. Helen and Aline are as useful as they were when they were exiled. I can seriously go on and on here.
Appetizer This whole series served as a means to introduce a whole new cast for future book installments. The characters served as an introduction or an appetizer of what she is planning to release in the future. That's it. There really isn't any other reason for this freak show.
OKAY. I think I'm done. Did anyone else notice the stuff I mentioned above? Or was I the only one suffering here.
Aaaanyway, I do have some positive points that I'd like to also mention.
Kit Damn, Do I like him this much cause he's a Herondale? Seriously, even though he doesn't get as much time as Emma & Julian, Kit still managed to become incredibly important and interesting. If my previous theory is true, I really look forward to reading more about dearest Christopher.
"The sky was a road and the stars made pathways; the moon was a watchtower, a lighthouse that led you home."
Ash I am so incredibly invested in Ash. Son of Sebastian and the Seelie Queen. That alone makes him so interesting. Not to mention his maybe love story with Dru.. really hoping for one.
Adoen & the Seelie Queen Those two are lovers now? Did not see this coming at all.
Ty & Livvy Well thinks are hella complicated now, after what Ty did. I have a feeling that Kit will also be dragged into this disaster. Maybe Jesamine as well?
Other Jace Yes, you read that right. There's another Jace in town people, and he only wants one thing… I'm sure you can guess it. :p
Anyway, that about wraps up my review for this whole trilogy. Honestly, my advice is simply skip this series. Just read the summary and jump to the next set of books she published. Or enjoy my reviews, I talked about the highlights.
Lady Midnight | Lord of Shadows
Until Next Time!
BookBye!
Final Rating:
★★☆☆☆
What did you think of this book, have you read anything similar to it? Or do you have any recommendations for me to try? Lets chat, don't worry, I don't bite. ^^
FOLLOW ME ON INSTAGRAM: @bookishowlette
–
SCROLL DOWN FOR MORE POSTS